Which Meaco 12L dehumidifier is the better choice?
19th Dec 2018
At Meaco Dehumidifiers Ireland, we are delighted to introduce Meaco's latest product design, the totally new MeacoDry 12L ABC claiming to be among one of the quietest dehumidifiers ever made.
However, does this now cause confusion in our range? Which 12L will suit me best?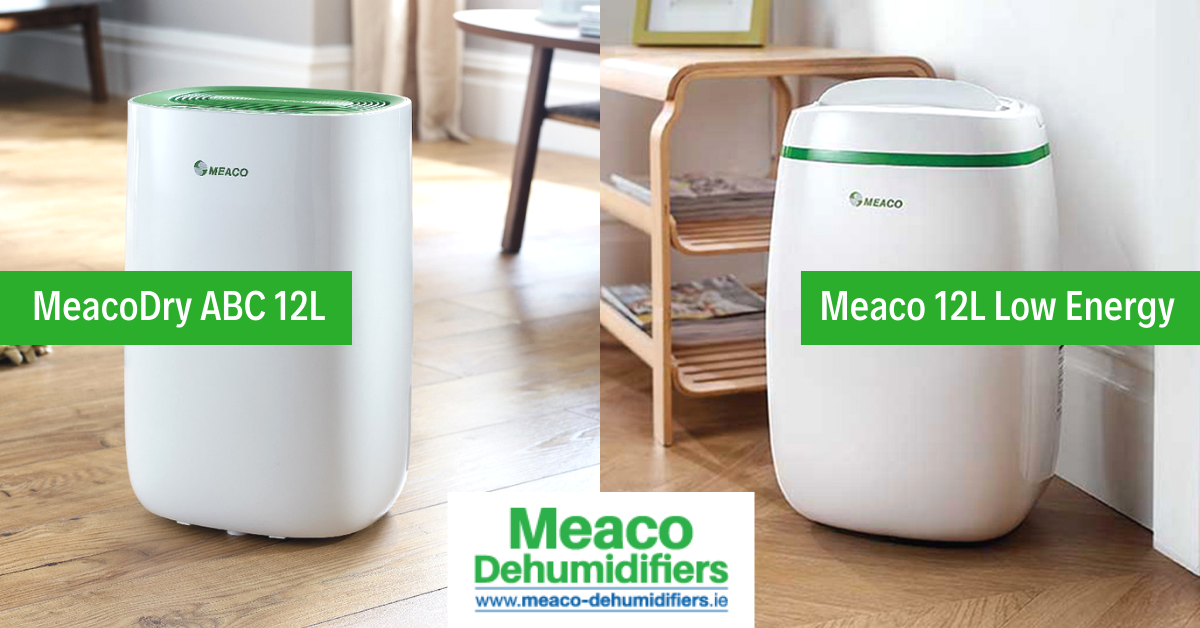 Thankfully Meaco really do know their dehumidifiers and applications so well and they have designed clear and essential differences between these models to ensure there is a model that suits you best.
They will both deal with damp problems and help with condensation in any flat, apartment or small home up to three bedrooms in size.
Each model has its own strong point so there are pros and cons to each model, depending on your requirements:
Best for Low Noise
Definitely the MeacoDry ABC 12L as at 35dB it is the quietest dehumidifier available.
Best for Low Energy Consumption
The Meaco 12L Low Energy dehumidifier has the lowest energy consumption of any 12L.
Best for Air Purification
The Meaco 12L Low Energy Platinum wins again because it is the only one to have a HEPA filter and it also has an air purification mod
Best for design
This is quite a subjective one – the Meaco 12L Low Energy Platinum is a beautiful ergonomic design which will compliment any home. The MeacoDry 12L ABC offers a choice of 5 contemporary trim colours coupled with its more minimalistic design to suit the tones of your interior.

This table highlights the key differences: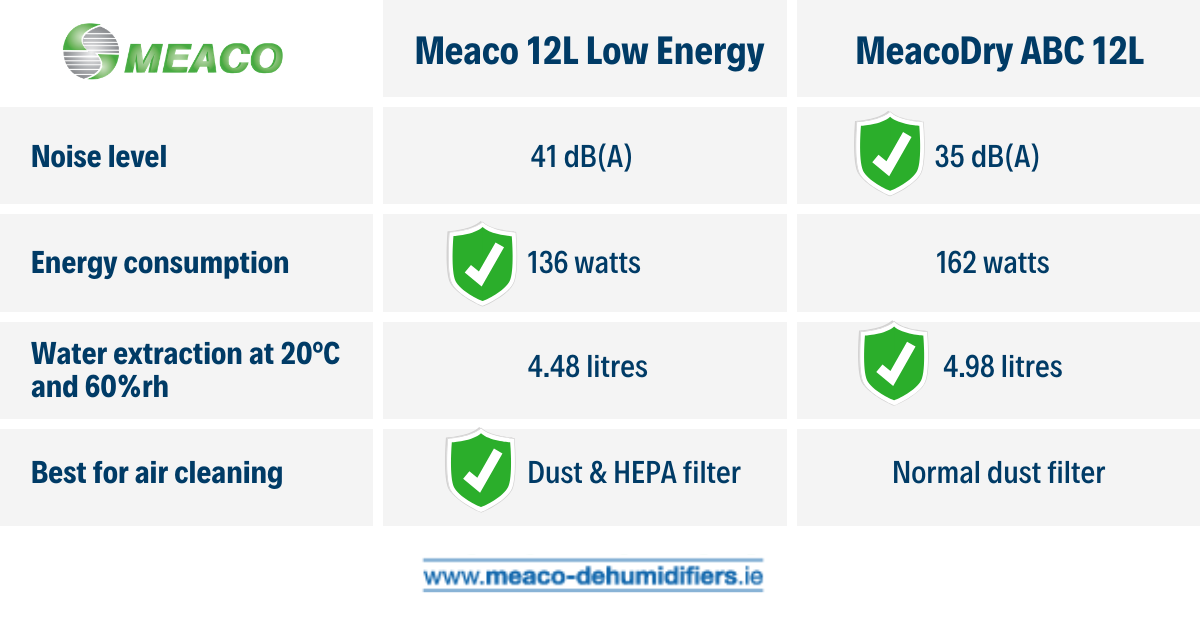 At the end of the day which one is best for you depends on your needs but hopefully this short guide will help make the decision process easier for you. Whichever Meaco dehumidifier you choose it will be covered by Meaco's two year warranty.
Information courtesy Meaco Ltd